In two previous blogs, we talked about community management and PR in the healthcare industry and healthcare PR trends to look out for. We understood the pivotal role that PR plays in equipping healthcare practitioners to fulfill their mandate of care while growing their influence in the industry and establishing patient-centered service.
In this article, we'll break down a real-life example of how effective public relations helps medical practitioners get their services out there and even go one step further: to advocate for patient awareness of preventable diseases.
MSD's #SolidariTeal Campaign
What It's About
Pharmaceutical company MSD in the Philippines launched the first-ever movement aimed at raising awareness to eliminate cervical cancer in the country, "Women Bloom in #SolidariTeal". A portmanteau of "solidarity" and "teal", the official color of cervical cancer, #SolidariTeal was aimed at empowering women and rallying stakeholders to save Filipino women from the disease.
Why It Matters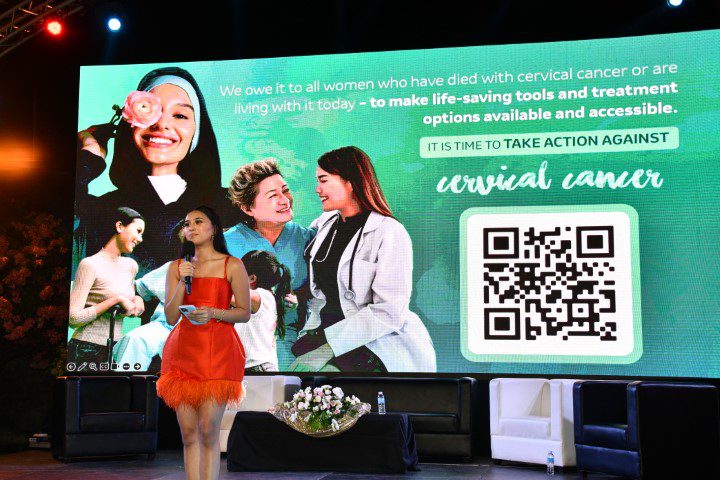 In the Philippines, cervical cancer is the second most common type of cancer affecting women between the ages of 15 and 44.
A diagnosis of cervical cancer used to be a death knell, but that's no longer the case. Cervical cancer is fully preventable, especially when detected early and managed with appropriate treatment. As it is, no Filipino woman should die from the disease.
However, at least 11 Filipinas die of cervical cancer daily. The impact of these deaths is felt not only in the families that lose their loved ones but also in the nation as a whole. Women, the "ilaw ng tahanan", are key pillars of the family unit and in nation-building.
Cervical cancer, therefore, is a threat not just to Filipino women but to society.
#SolidariTeal Campaign Execution and Success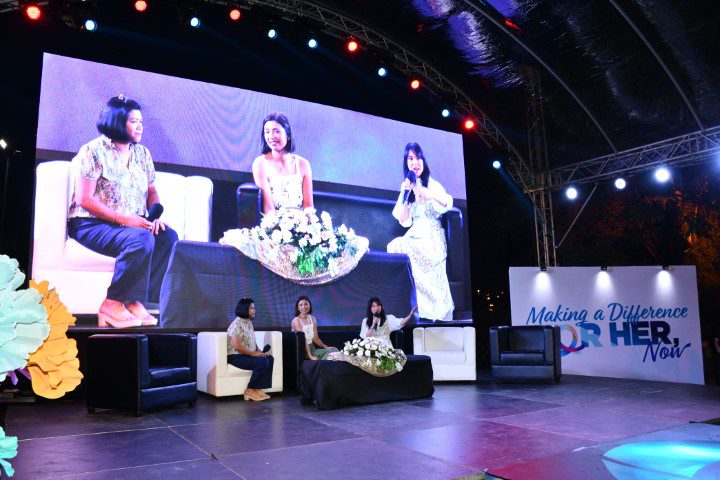 To be effective, the campaign needed to enlighten women and men that the disease is a national concern. It also had to address various factors that drive the high number of cervical cancer-related deaths, such as the lack of cervical health literacy and poor awareness of available means for prevention and treatment.
Its objective, therefore, was three-part:
Educate the public on cervical cancer, its risk factors, prevention, and treatment.
Empower women to get vaccinated and screened, as well as urge family members to support patients in their cancer journey.
Advocate for a cervical cancer-free Philippines through a multi-stakeholder approach.
Campaign Execution
NGP-IMC executed an integrated digital marketing campaign and PR plan to capture as wide an audience as possible. This meant a combination of organic and paid marketing and PR:

Sending out different content forms–such as video live streaming, social media posts and stories, podcasts, infographics, short videos, and articles–across various media touchpoints before, during, and post-event.
Utilizing impactful storytelling through ambassadors, content creators, and influencers to drive the point of the campaign's message home.
Boosting campaign visibility and creating traction with paid ads.
Starting an online petition to encourage the public to join the call for a cervical cancer-free Philippines.
To ensure greater exposure and establish MSD Philippines' commitment to helping women take charge of their health, the campaign was also launched during Cancer Awareness Month.
Campaign Success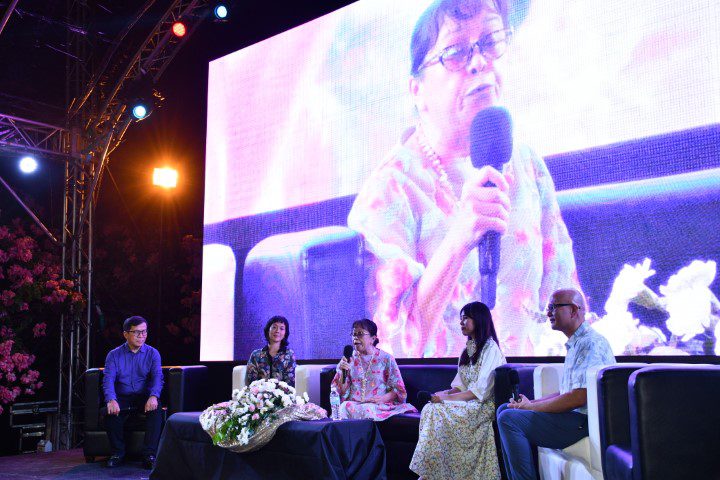 The campaign's success was evident in the way it achieved its three main objectives:
The campaign's key message captured a wide audience. By utilizing various content forms, publishing content on different platforms, and leveraging the network of select ambassadors and influencers, the campaign was not limited to a specific group of individuals, certainly not just Filipino women. This was crucial to ensuring that the message was received across demographics and roles in society–from ordinary citizens to legislators.
Roused Filipinos to action. The campaign succeeded in creating a sense of urgency for vaccination, screening, and early diagnosis to fight cervical cancer. The translation of key messages into action shows that the campaign resonated with our audience and helped them understand how they can take ownership of their health.
Amplified the advocacy for cervical cancer awareness through multi-stakeholder participation. Throughout the campaign, various government leaders, patient groups, health experts, and legislators expressed support for the advocacy and became the campaign's mouthpieces for awareness and education.
Key Insights
What can healthcare practitioners take away from this campaign, and how can they plan for and execute PR campaigns like this that hit the mark?
Your Message Matters
Whether advocacy-related or not, your campaign's message is its biggest driving force. It has to evoke your audience's emotions, as well as convey why it impacts them in order for people to care.
#SolidariTeal resonated with people because it established the pressing concern ovewr cervical cancer. It also was a breath of fresh air for cancer patients who used to believe that there was no hope for such a diagnosis.
The campaign succeeded, therefore, at not only attaining its advocacy objectives but also in setting MSD in the Philippines as a leader in healthcare in the country.
Communicate Shared Values
One effective way to ensure public participation is by conveying shared values. What solutions can you provide your target communities? Where can you make contributions that impact society? Those are your shared values with your audience.
By communicating shared values, you create a connection with your audience that you otherwise would not have had. It also engenders a patient-centered or society-focused approach to healthcare.
MSD Philippines' #SolidariTeal is a great reminder that putting your contributions to society out there is not simply a brand boost, but a way to foster goodwill, all while maintaining good business.
Good PR is Good Storytelling
Stories humanize concepts. They are also more memorable. People may not remember everything about your campaign, but they will remember what a cancer survivor said about their experience battling the disease. They will remember how they felt after watching an influencer talk about being cancer-free after early diagnosis and treatment.
How you convey your key messages, then, is just as important as the message itself.
Work with NGP
Ready to jumpstart a campaign like #SolidariTeal? Take a look at how we've done it for countless brands over the years, and get in touch with us today!